Types of Clutch
Types of Clutch :- The modern clutch has four main components: the cover plate (which incorporates a diaphragm spring), the pressure plate, the driven plate, and the release bearing.
1. Friction clutch

: ( Types of Clutch )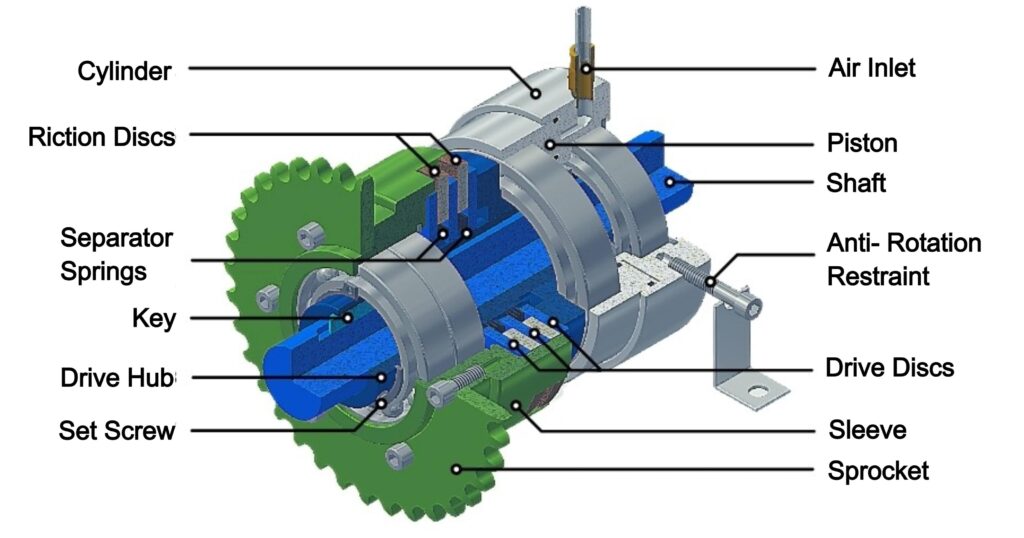 Friction clutches are one of the most commonly used clutch mechanism. Friction clutch transmits the torque by using surface tension between the two axes of the friction clutch.
2. Cone clutch

: ( Types of Clutch )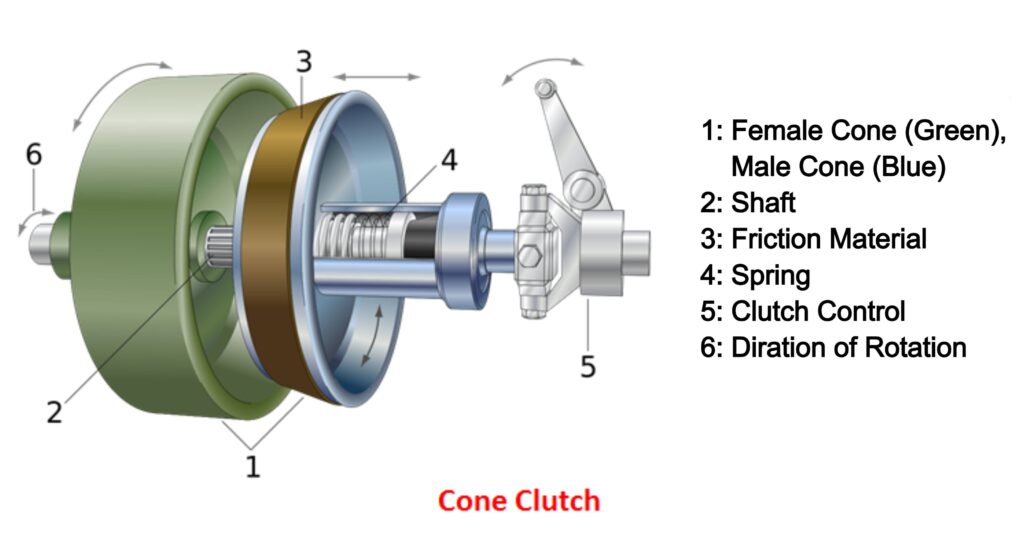 These clutches are nothing but frictional type clutches that uses conical surfaces. The area of contact is different from normal frictional surface. Conical surface provides a taper shape, by which means applied amount of actuating force that bring the contact surfaces of clutch slowly, the pressure on the mating surface increases rapidly.
3. Overrunning clutch

: ( Types of Clutch )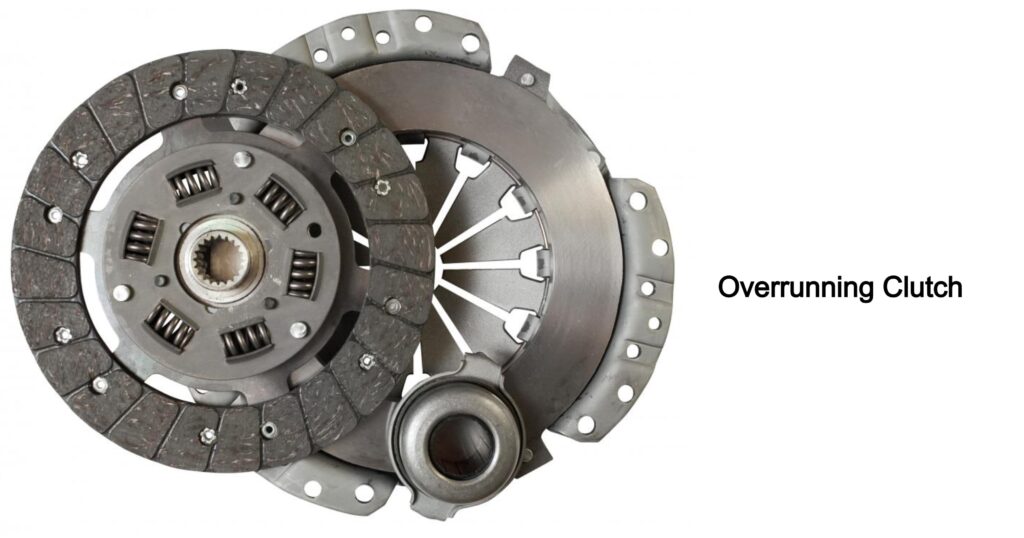 These are also known as freewheel clutch. These type of clutches basically separate the drive shaft from driven shaft, when the driven shaft smoothly rolls (quickly revolution) over than the driven shaft. For example: cycling stops paddling and cruises.
4. Safety clutch

: ( Types of Clutch )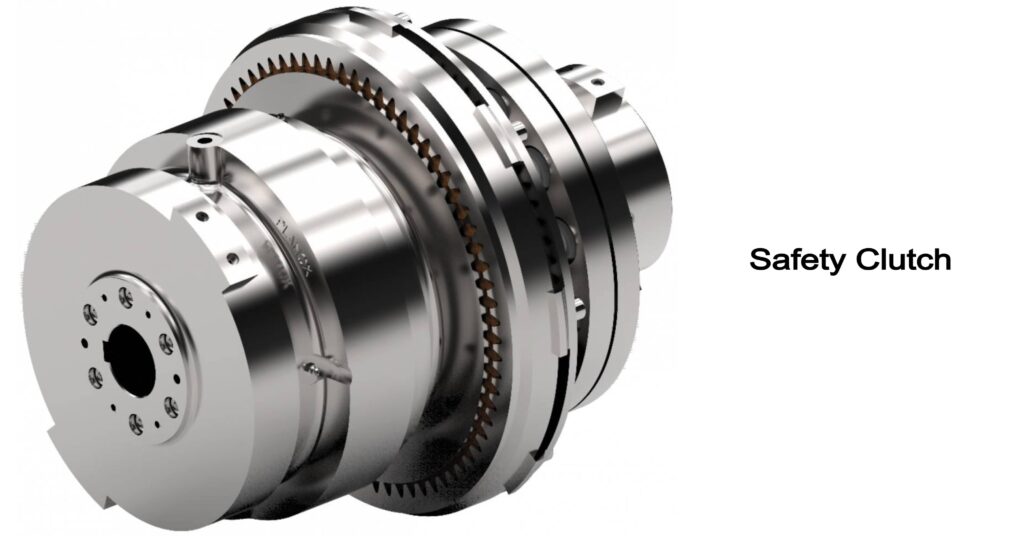 These are also known as torque limiter, these types of clutch mechanism allows a rotating shaft to separates in case when higher than the normal resistance meets on machine.
5. Centrifugal clutch

: ( Types of Clutch )
These clutches comes with both centrifugal & semi centrifugal clutches are used where engaging of shaft (driven) required at some certain speed. There is rotating member on the driving shaft which lift upside as speed and shaft increases and get engages with the clutch which drives the shaft.
6. Hydraulic clutch

: ( Types of Clutch )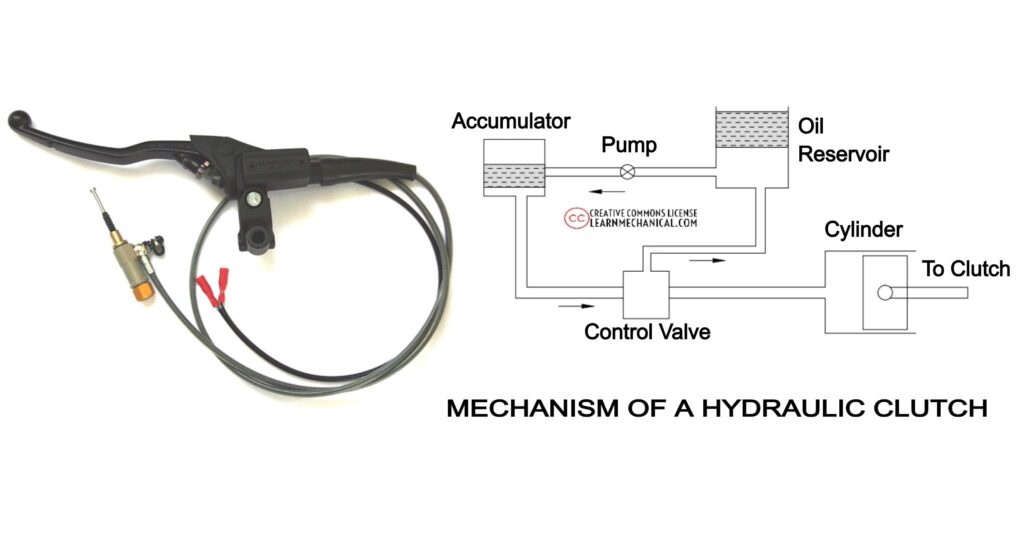 In hydraulic clutch system, the coupling is hydrodynamic and shafts are not in contact with each other. They eventually operate as secondary / alternate option for mechanical clutches.
7. Electromagnetic clutch

: ( Types of Clutch )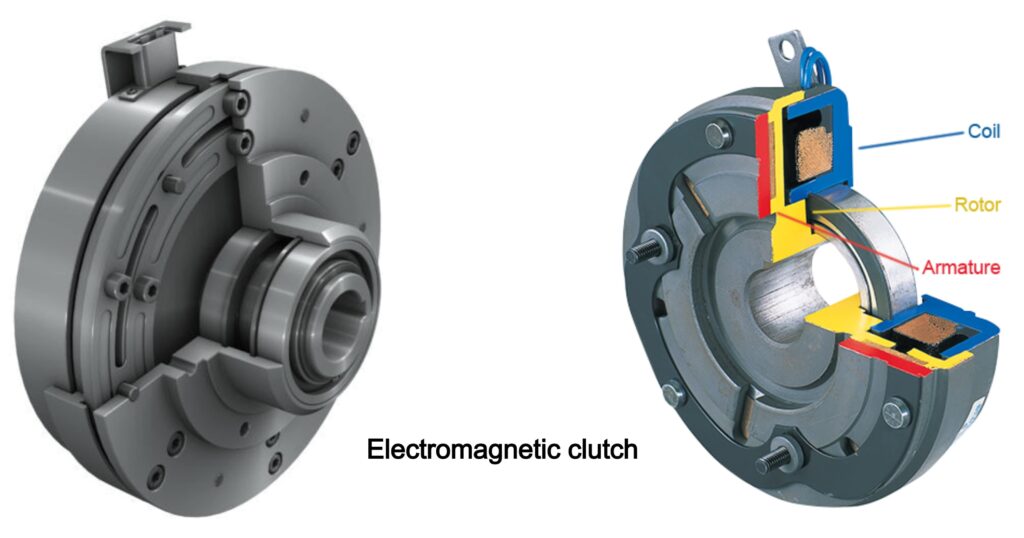 These clutches employs the theory of magnetism of operation in engine. The clutch consists of two ends driven and driven piece placed equally separate to each other and they act as the poles of magnet. Whenever DC current is passed through the clutch system which activates the electromagnetism hence clutch engages.
8. Dog clutch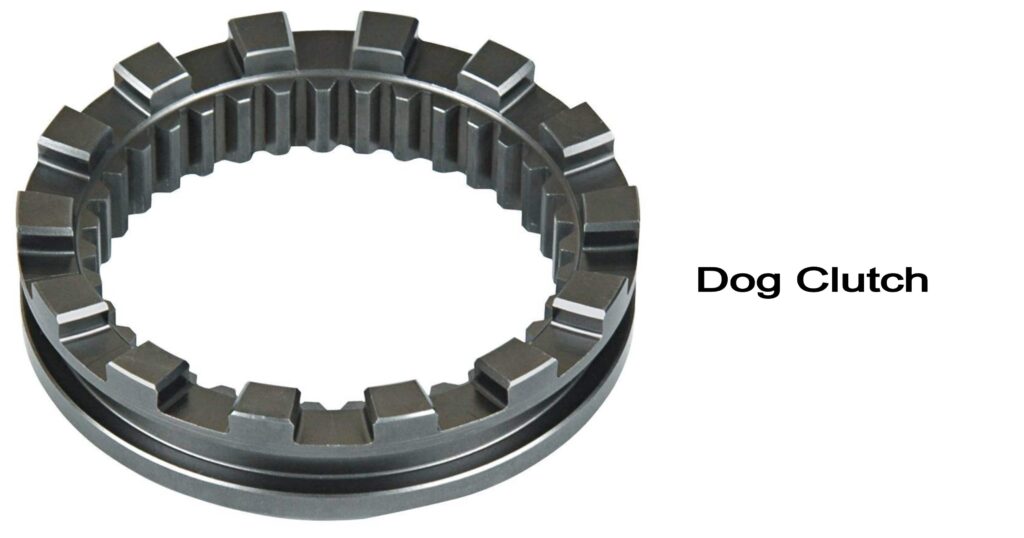 Dog clutch is mainly consists of 2 rotating shaft or having other rotating component that employs the interference (not by use of friction). Both parts are designed so that one part forces the second one which causes them to rotate at the same speed, so that they never disengage.
9. Single plate clutch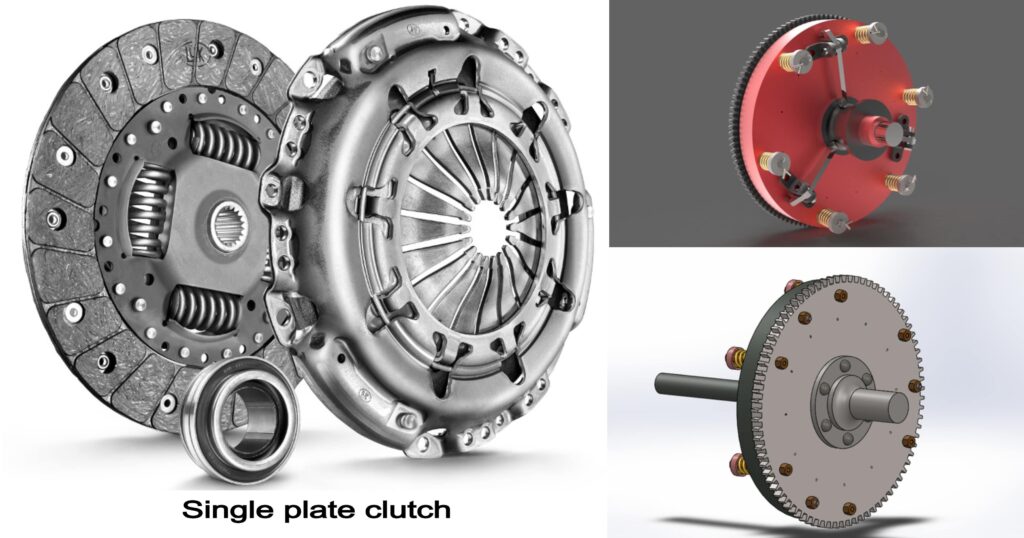 In this type a flywheel is attached to engine shaft & pressure plate to the gear box shaft. A friction plate is fixed between the flywheel and pressure plates. Springs are also inserted b/w these plates. When the clutch pedal release the pressure plate exert a force on friction plate due to spring action (clutch engages) while driver pushes the clutch pedal it due to mechanism serves as disengagement position of clutch.
10. Diaphragm clutch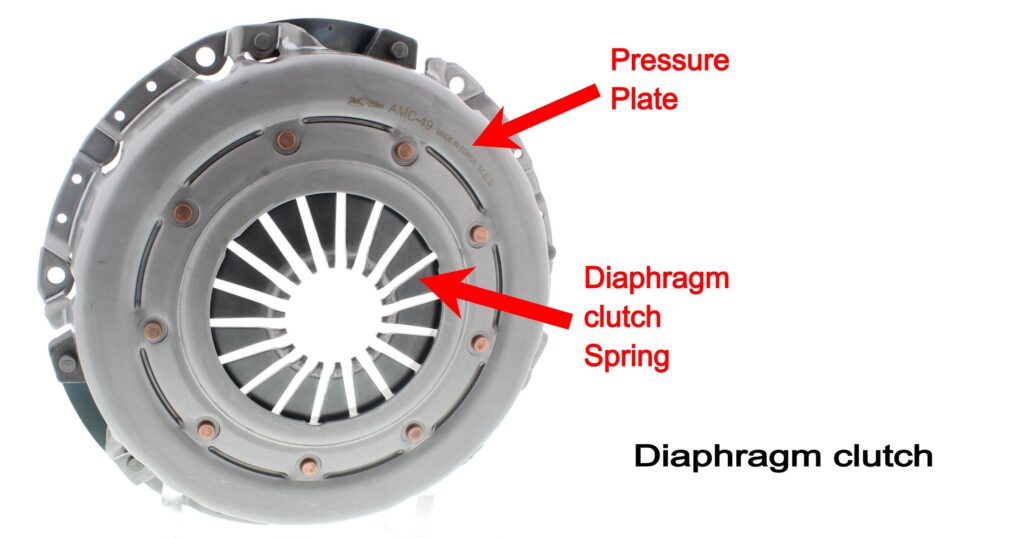 These types of clutches are similar to the single plate clutch except in these diaphragm springs are place instead of coil spring to exert pressure on the pressure plate. In coil spring main issue is that they don't distribute the spring force uniformly. Remedy of this problem is diaphragm spring to be used into the clutches. This is known as diaphragm clutch.