Types of Air Conditioning System: Advantages and Disadvantages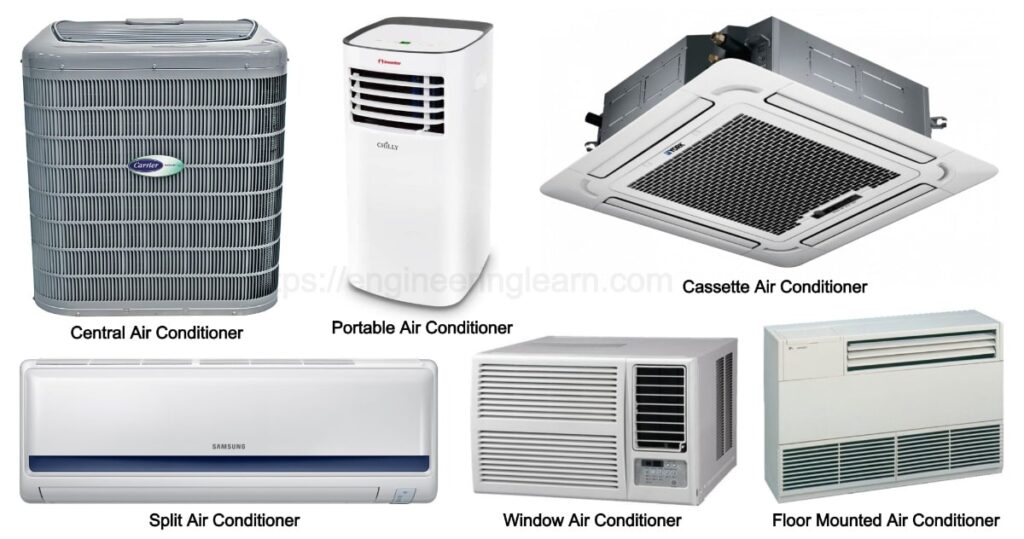 Types of Air Conditioning System: Advantages and Disadvantages :- Air conditioners are one of the most common electrical appliance which is highly used in homes, offices, shopping stores etc. Almost every house has an air conditioner installed either of one type or another. The unit of an air conditioner is an integral part of any house which takes up a major proportion of the appliances which one must have.
At the other end making the correct choice is mandatory as it comes to the cooling, comfort & energy consumption which are directly dependent on each other. There are various types of air conditioners about which one should know. So let's dive in to learn more about the types of air conditioning system.
There are some factors which need to be considered while selecting the best type of AC which are as follows:
Budget
Energy Consumption
Space Requirements & Maintenance
Cooling Power
Types of Air Conditioning System
Majorly known there are eight main types of air conditioning system in the market. Each of its type is designed for a certain space which is responsible for fulfilling a certain purpose.
Central Air Conditioning System
Ductless Mini-Split Air Conditioner
Window Air Conditioner
Portable Air Conditioner
Floor Mounted Air Conditioner
Smart Air Conditioner
Geothermal Air Conditioning System
Hybrid / Dual Fuel Air Conditioner
Cassette Air Conditioner
1. Central Air Conditioning System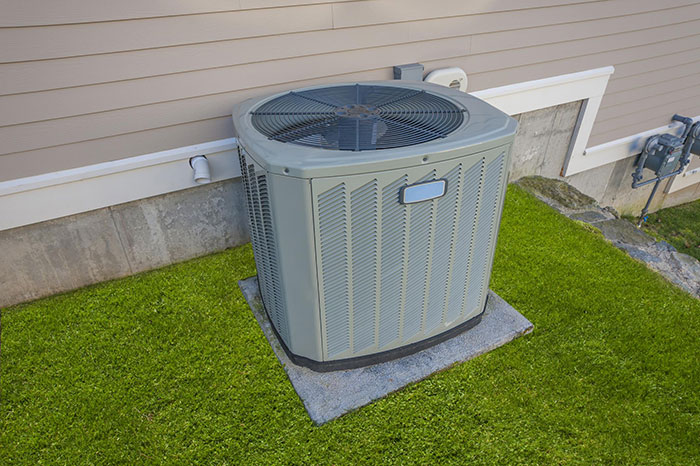 Central air conditioner are preferred in case you have a large space or you wish to cool multiple rooms at a time then these type of air conditioning systems can surely be best suited for you. These AC units work by using a split system which regulates air through the ducts that are installed in your home. This system is also termed as ducted system.
The split aspect provides the system with a combination of two main units, first is the outdoor unit packs in the condenser and compressor while the other one is the indoor unit which comprises of the evaporator coils & air handler. The central air conditioning system also uses refrigerant in removing heat from the indoor air. This heat is thrown outside & the cool air is pushed in through the ducts of the units.
The latest HVAC technology along with the programmable thermostats can be coupled with a central air conditioners for a better experience.
Advantages of Central AC
It cools the whole are which is connected to the ducts at once and thus creates a cool & regulated environment around in comparatively less time.
As the cool air is circulated the effect of humidity decreases which makes the overall environment more comfortable.
Disadvantages of Central AC
Consumes plenty of energy which results in higher bills.
The efficiency can be effected in case any technical issue arises in the ducts of the AC system.
The outdoor units are found to be unattractive which can be hidden at the backyard.
2. Ductless Mini-Split Air Conditioner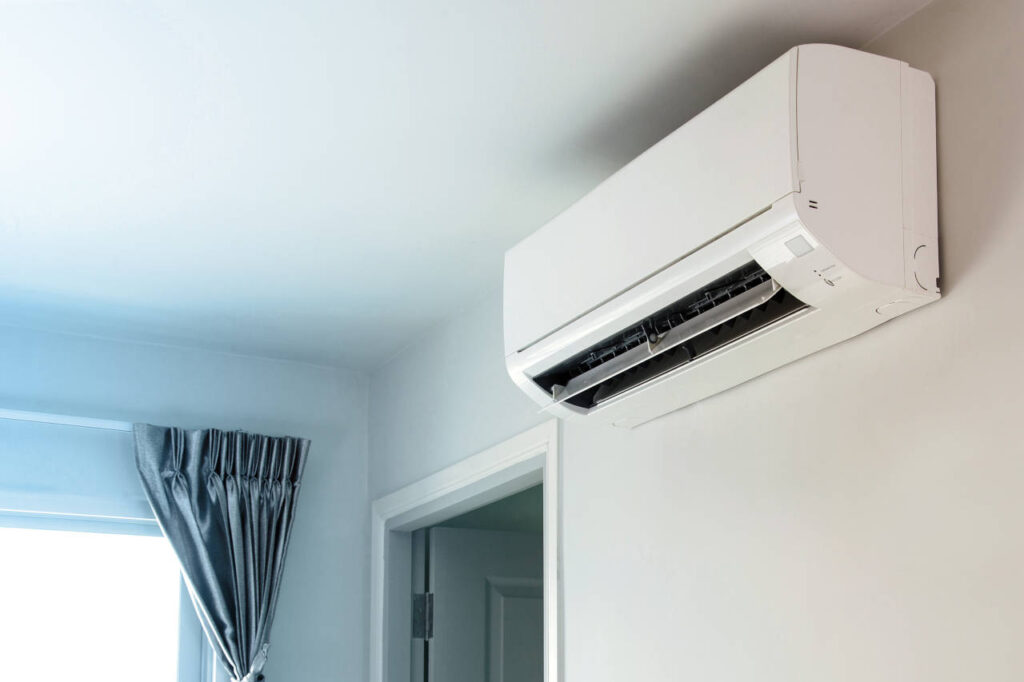 If you prefer staying out from the ducting and still want a better cooling efficiency, then opting for the ductless mini-split air conditioners could be the best choice. Ductless systems are the perfect choice for especially the contemporary homes or buildings. This type of air conditioner is found comprising of a compressor & a condenser which are accompanied with one or more indoor units.
The indoor units of such systems are mostly mounted on a wall and are equipped with air blowers. The connection between the indoor & outdoor units are is done through tubing wherein the refrigerant circulates through them in variation depending on the type of usage. As the indoor units are quite small and compact, the space where it usually gets the unit installed that can either be used for heating or cooling purposes.
These types of air conditioners are considered highly efficient in terms of energy consumption as compared to some other available which can also be heavy in monetary terms if you plan on installing one in each space in order to cover the entire house. The ductless mini-splits units come with a remote control which is coupled with a smart AC controller which means that you can operate them using your phone as well.
Advantages of Ductless Mini-Split AC
Can be installed everywhere without the ductwork.
The temperature can be monitored individually.
Disadvantages of Ductless Mini-Split AC
Only one ductless mini-split unit is not sufficient for cooling large spaces.
The Indoor unit of a ductless mini-split are mostly wall-mounted, therefore, it can be viewed from the naked eye.