Types of Spanners and Their Uses [with Pictures]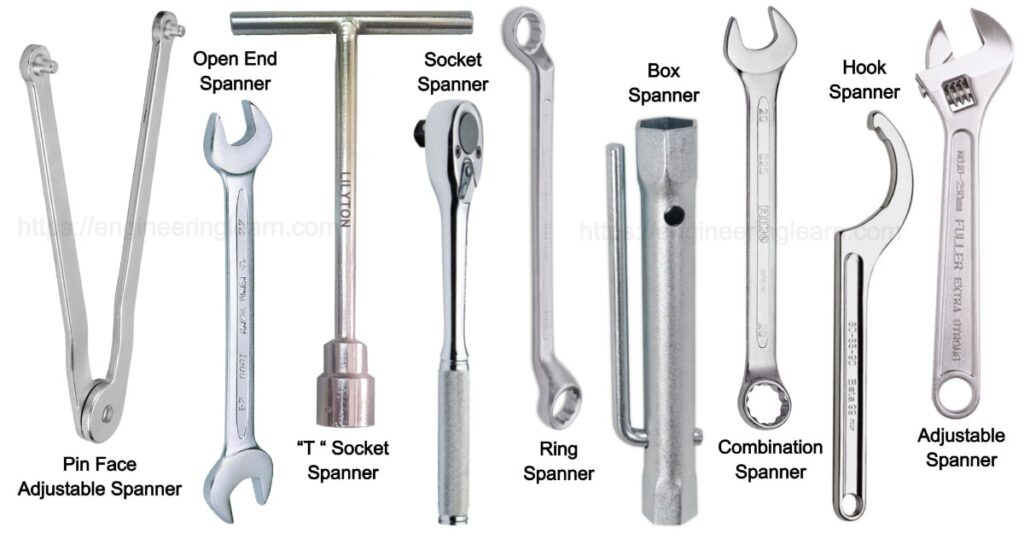 Types of Spanners :- Spanners are used most often more than any other tool for tightening or opening different jobs. Spanners are constructed of (material of construction) generally forged steel or carbon steel. These spanners are found in very wide range in shapes & their sizes respectively as per the different job requirements. Apart from that, screwdrivers are also used to tightening & loosening to any given job or screw.
Types of Spanners
Spanners types are following listed below:
1. Open End Spanners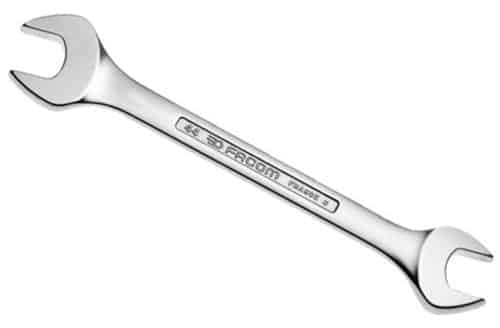 In open end spanners, as the name suggest one end is open which provides to hold the nuts or bolts heads or grip that to either tight or loose it. Open end spanner is also known as single end spanners their known size is basically difference between their respective jaws. The selection of spanner would be the subject of based on the nut & bolts sizes to be used.
2. Double End Spanners
In the double end spanners, both of the ends are opened to hold the bolts & nuts with the help of this equipment. In double end spanners both ends are formed at angle difference of 15 -30 degree in b/w their body. These spanners are most widely used spanner in operation.
3. Ring Spanner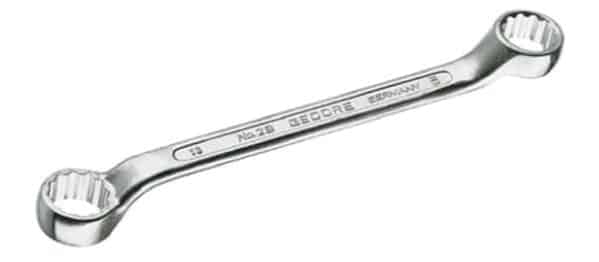 In these types of spanners one or both ends are rounds rings that are made up for grip nut & bolt in order to tight or loose them. These rings are constructed downward & upwards to each other at their respective different ends. Inside of these rings (each) teeth are constructed for hexagonal heads so nuts & bolts can be gripped easily. There are some types of rings spanners which are not bent.
4. Socket Spanner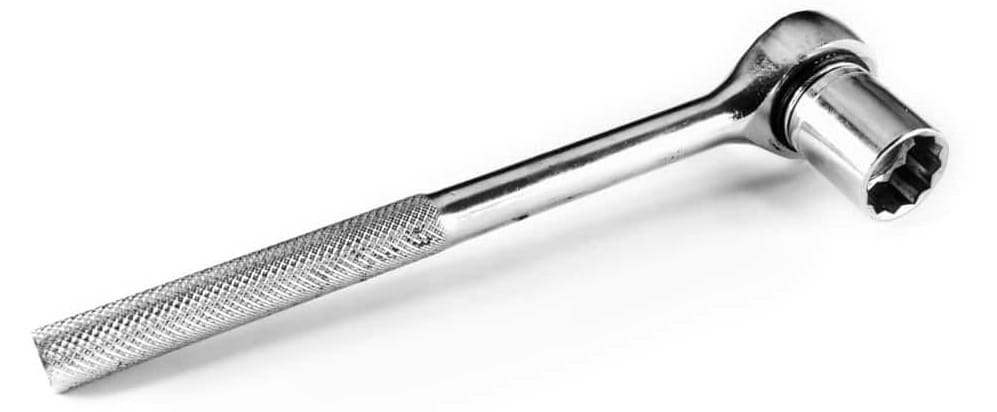 Socket spanners are found in the form of round socket at the one end square hole is formed while on to the other end of socket spanner grooves are provided with respect to the sizes of nuts & bolts as likes of spanner. Inside of the square hole tommy bar is fixed whose shape is also square. These are available in sixes in all forms of sets.
5. Box Spanner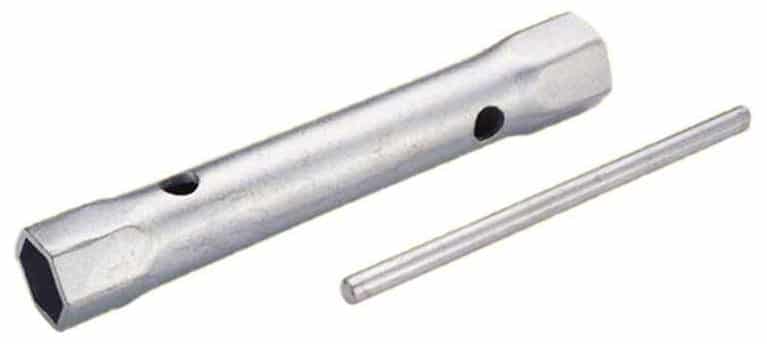 Box spanner is made up of thin pipes on one end or both, ends re equipped with six sides for grip nut & bolts. Holes are formed across the rod of spanner at one or both end. Box spanners are used in deeper spaces.
6. Combination Spanners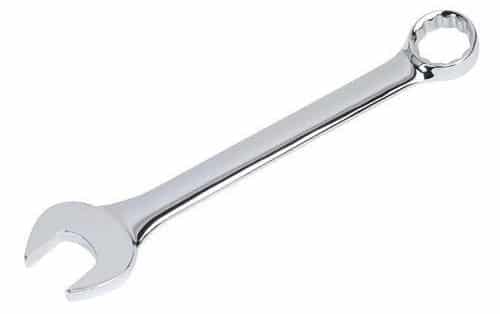 In this spanner one end is open whole other end is making like the ring spanner is made. Both ends of this types of spanner are of equal sizes.
7. Hook Spanner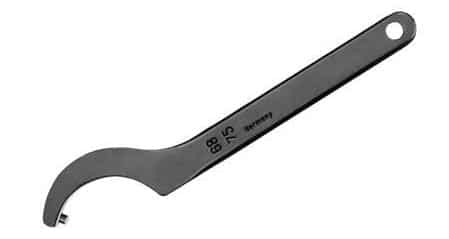 These are made up of Nuts which have "o" nuts holes on to their body. There are no faces on their nuts. So the pin of the spanners fixed with the hole & performed the function of tightening or looses them.
8. Adjustable Spanner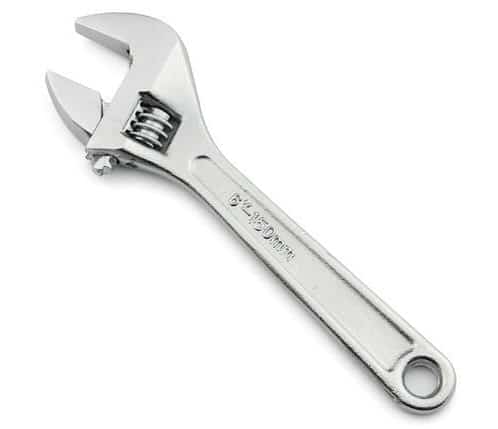 Adjustable spanners are special types of spanner tool. These are also known as screw wrench. It jaws can be expanded or narrowed down to tight or lose the nut. They are used for those nuts where no other spanner fits well enough for better operation performance.