Types of Mechanical Coupling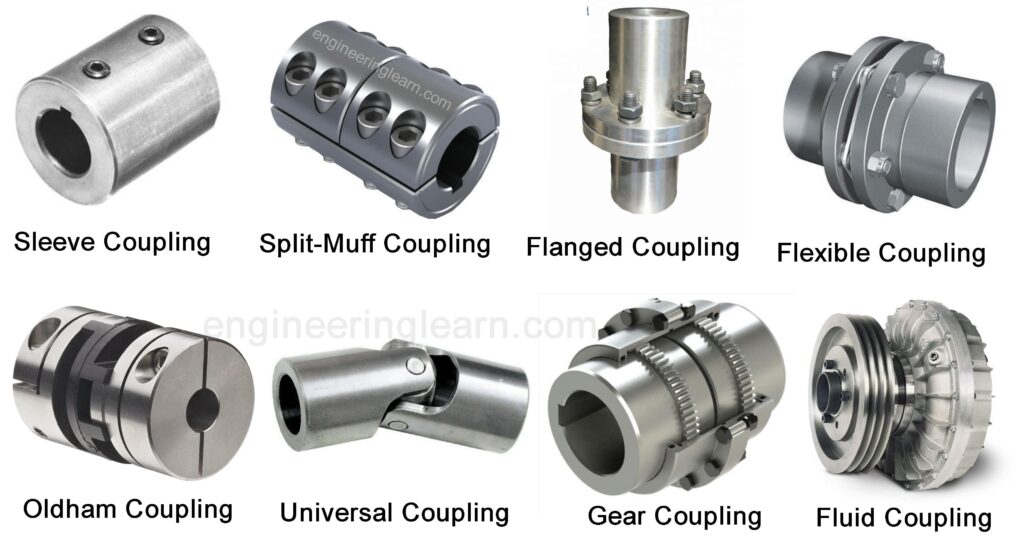 What is Coupling?
Types of Mechanical Coupling :- Coupling is used to connect two shafts belonging to different machines. For example, connecting shafts of Motor and Wheel. Simply it connects the Driving shaft and Driven shaft. Sometimes we need a shaft of length more than 7 or 8 meters. At that time to reduce the shock effect, we simply couple 2 shafts and get the required length of the shaft. The basic purpose is to join two different shafts but every time we don't have similar conditions like sometimes we have a co-linear shaft, sometimes we have shafts having eccentricity. So, we need different types of coupling. Today we will talk about types of coupling.
Why we need Coupling?
To connect two different machines.
To transfer power from drive shaft to driven shaft.
To reduce the shock effect on the equipment.
To eliminate overload problems to equipment.
Types of Mechanical Coupling

:
Muff or Sleeve Coupling
Split-Muff Coupling
Flanged Coupling
Flexible Coupling
Oldham Coupling
Universal Coupling
Gear Coupling
Fluid Coupling
1. Muff or Sleeve Coupling

: ( Types of Coupling )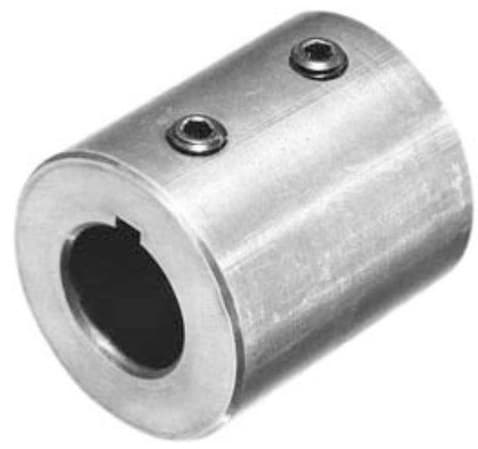 This is the simplest type of coupling. It consists of a simple hollow cylindrical part called a muff or sleeve. The diameter of the muff is manufactured by keeping the diameter of the shaft in mind. Here, two shafts (Driver and Driven) are fitted on both sides of the sleeve. Two threaded holes are also provided for bolts to keep shafts in their position and eliminate longitudinal motion. The key and keyway confirm no slip between muff and shaft. It is used to transmit low to medium torque. All the elements must be strong enough to work properly.
Advantages:
Cheap compare to other couplings.
Very simple construction.
It has only two parts sleeve and key.
Disadvantages:
Can't use when shafts are misaligned.
Difficult to assemble and dismantle.
It can not absorb shock and vibration due to the rigid design.
2. Split-Muff Coupling

: ( Types of Coupling )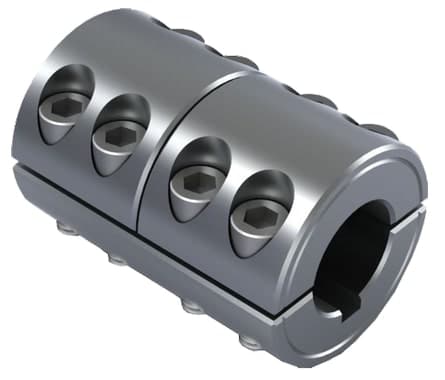 In this type of coupling muff or sleeve is not a single part. It is made of two semi-cylindrical parts. Two semi cylindrical parts are made of cast iron. Here one part is fitted from above and the other from below the shaft. Both the parts are joined together by bolts or studs. Here two, four, or six holes are provided to fit the muff.
Advantages:
The main advantage is that don't need to change shaft position while assembling and dismantling.
3. Flanged Coupling

: ( Types of Coupling )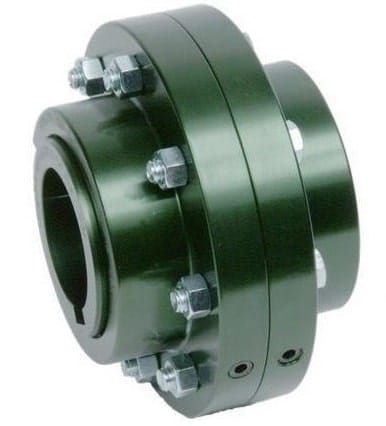 In flanged type coupling two flanges are kept together and fitted. Both the flanges have the same number of threaded holes. Both flanges are taken together and using the nut and bolt it is fitted. The gasket is used to eliminate leakage. It is widely used in a type of coupling. It is used for medium and heavy-duty applications. To ensure no-slip condition tapered key is used.
4. Flexible Coupling

: ( Types of Coupling )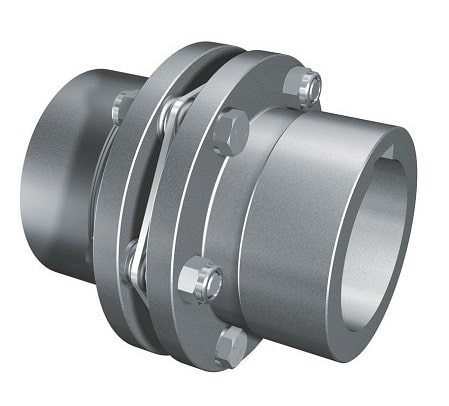 It is the same as Flanged coupling only difference is that we use rubber bushing with nut and bolt. Here we simply design rubber bushing of hole size which will provide extra strength to absorb shock and vibration more easily than flanged coupling. Due to the use of rubber bushing little misalignment of shafts is also taken care of. It is used in medium-duty applications.
5. Oldham Coupling

: ( Types of Coupling )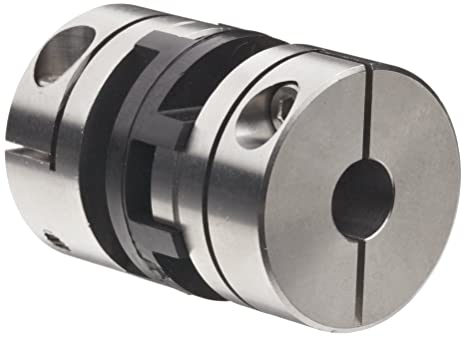 Oldham coupling consists of two flanges with one middle plate. It is used when two shafts are misaligned and having distance between them. The middle plate is joined with two flanges via tongue and groove. Here grooves are perpendicular to each other. The main advantage is it used even there is high parallel misalignment.
6. Universal Coupling

: ( Types of Coupling )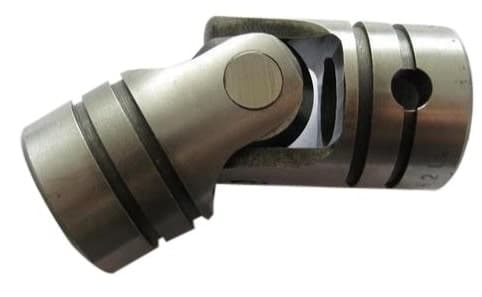 This is used when two shafts are at an angle. The angle may be constant but while in motion angle may change. The most important use of Universal coupling is in heavy vehicles where the shaft from the gearbox is connected to the axel.